LATE STAGE CONNECT EU WITH SILICON VALLEY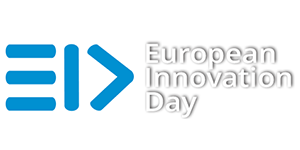 Getting exposure in Silicon Valley is an opportunity for EU Late Stage Startups to commercialize their products abroad, enter new markets, gain visibility and reputation in US, sign partnerships with strategic corporates/partners and raise funds from venture capitals. Therefore, it is an opportunity for them to grow internationally and create a relevant number of new jobs in their countries of origin (Europe). WELCOME will benefit from the presence of MTB in California, to organize an annual event in Silicon Valley called "European Innovation Day".
This one-day event aims at showcasing the best Late Stage Startups to the community of US investors (e.g. SoftTechVC, NEA – New Enterprise Associates, Draper Fisher Juvertson, AOL Ventures) and big corporates (e.g. Cisco, Google, Microsoft, Facebook, LinkedIn, Twitter, eBay, Yahoo!, HP). 
Conceived as a "Trip to Silicon Valley and Back", the European Innovation Day will see the participation of relevant speakers: professionals, investors, entrepreneurs and other influential players of the California Web Entrepreneurial Ecosystem.
At the end of the conference, WELCOME will organize a moment of networking to facilitate relationships between startups and possible partners/investors.
Selected companies will also participate to a free week of the top-notch training program "Startup School" by Mind the Bridge in San Francisco.
Selection process: Details coming soon!
LATEST AND FUTURE CONNECT EU WITH SILICON VALLEY